I have had a request to finish the Anniversary Week Trip posts.  So here we go!
We got back to Houston on Thursday evening, and Friday we packed up the car again and headed to the Gulf of Mexico.  Dan's parents came along this time - and we had a great time!
First stop was Surfside Beach.
Aren't they so cute?
Well, until Brad tried to pull Debra into the ocean!
She is quick to forgive, evidently.  Hehe!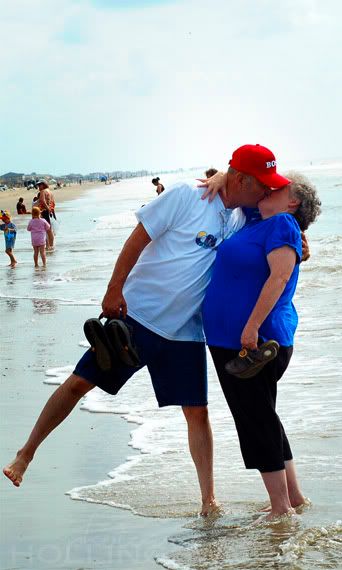 I like toes pictures.
I think Brad was tired of photos...
But we got him in the end!
And we finally asked a stranger to take one of all of us together.  What a fun day at the beach!