I haven't been posting much recently because my days have been filled with work, and then later unpacking boxes. My goal is to have them all in the house and unpacked (or at least where they will be stored long-term) before Sept 15th. Wish me luck.
In the process of unpacking, I have found several things that make me smile.
One of them is this neat and full pantry. This house actually has two pantries. Be still, my heart. :)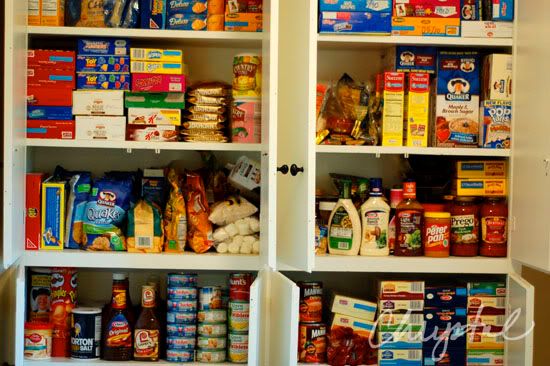 Here was my photo of the day yesterday. I have been trying to catch the dogs actually using the doggie door, which is more difficult than you would think.
I'll post more photos of the inside of the house soon. Right now there are boxes and packing blankets and things that need to be put away everywhere! And I'd rather not show you a messy house.
I'll leave you with my photo of the day for today. Clean dishes in their new home. Sometimes, it's the little things. :) Happy Wednesday!